Digital File Preparation Tips
Parks Printing uses a state-of-the-art PDF file workflow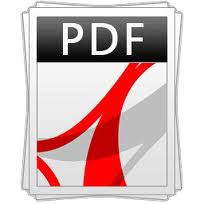 When preparing your files for high quality printing, the choice of application is very important. The application you use needs to support bleeds, high resolution graphics, and proper black and white, spot color, and 4-color process separations.
The best applications to use are:
Multi-page Layout: Adobe Indesign or Quark Xpress
Vector Graphics or Single Page Layout: Adobe Illustrator
Raster Images: Adobe Photoshop

These programs and most Adobe CS applications are fully supported by the Parks Printing Prepress Department.

Microsoft applications such as Microsoft Word, Publisher or Powerpoint have limitations on whether they will print correctly. But if these applications are your only option, it is best to send a high-resolution PDF file with the fonts embedded. These programs were made for printing to lower-resolution laser or inkjet printers and not for commercial printing purposes.
PDF workflow: Files that can be saved or exported to a high-resolution PDF are supported by our Prepress workflow. Be sure that the fonts are embedded, bleeds are in the file, and that the file will color separate correctly. For best results click here or the buttom below to download our PDF Settings: Save to your Desktop, unzip the file and double click the Parks PDF Settings file to install (This PDF Preset setting will only show up if you have Adobe Creative Suite installed in your computer).